The Barcelona hotels that are working to do great things during coronavirus
The Barcelona hospitality industry has always impressed us with its devoted approach to community. Now more than ever, we are noticing businesses coming together to help those in need.
Hotels in Barcelona, Spain
were forced to close their doors to the public due to the spread of the coronavirus. Still, they've found innovative ways to use their resources to lend a hand during this time. We are prouder than ever to be a part of the generous and community-driven hospitality industry of Barcelona, and we celebrate the efforts hotels around the city are making.
Although we're all quarantined at home and we don't know
when coronavirus will end
, several hotels and businesses are doing amazing things to prove that our communities remain united. Some luxury hotels have become hospitals, while others are donating food. The effort by hotels to help coronavirus patients has been referred to as "
Hotel Salut
" among
coronavirus hotel industry
relief participants.
Whether the role is staying at home or heading out to deliver meals, this situation has proven that we are each able to help in our own way.
Hotels in Barcelona, Spain
demonstrate that our efforts can make a big difference in fighting the coronavirus and keeping our communities afloat.
Let's look at a few of the great tourist spots that are working to do great things during the coronavirus. We hope their actions encourage you to keep powering through the next few days of quarantine, and feel a sense of pride the next time you support the Barcelona hospitality industry.
NH Hotels
The
NH Hotel Group
is helping out in Barcelona and in several other Spanish cities. The hotel chain is giving food to people in need by donating to food banks. They are among
hotels in Barcelona, Spain
hoping to utilise their resources to provide
coronavirus hotel industry
support and minimise the impact of the coronavirus on our communities.
NH has also medicalised many of its hotels to treat patients that require medical care and isolation. Due to the overflow in many hospitals, these hotels are providing vital resources by offering their rooms to victims of the pandemic. Since hotels cannot take in guests for the time being, these rooms would otherwise sit empty, so this arrangement allows the accommodations to be put to good use during these unprecedented times.
Barcelona Princess Hotel
The Barcelona Princess
Hotel in Barcelona, Spain
is another business that is donating food to those in need. Many Barcelona citizens are currently unable to work, so food donations are needed now more than ever. The Barcelona Princess has made its food donations to Nutrición sin Fronteras, in addition to providing
coronavirus hotel industry
support by offering other essential items such as latex gloves and mattresses.
The Barcelona Princess also began taking in coronavirus patients at the start of April. They have made their accommodations available to the Hospital del Mar de Barcelona, and will continue to take in new patients as needed.
Parador Hotels
The Parador Hotel chain is famous all over Spain for its iconic properties. These hotels announced they would donate eight million tons of food to help lessen the impact of the coronavirus. They have also begun
coronavirus hotel industry
support efforts of delivering food they have stored at their hotels to families and neighbours who need it most.
The Parador Hotel chain has also donated other materials to help fight coronavirus. They've given thousands of gloves, robes, and masks, and will continue to offer their resources as the situation develops.
Hotel Cotton House
The Hotel Cotton House in Barcelona began taking in coronavirus patients back in March. It was one of the first
hotels in Barcelona, Spain
to begin this effort of alleviating the overflow of coronavirus patients in Barcelona hospitals. It has made its 83 rooms available to patients and health care staff to ensure the care of these patients runs as smoothly as possible despite the circumstances.
This five-star hotel also has two other properties. Praktik Bakery and Praktik Vinoteca come together with Hotel Cotton House to make 200 beds available for victims of this pandemic, which they said they will employ if needed.
Hotel Alimara Barcelona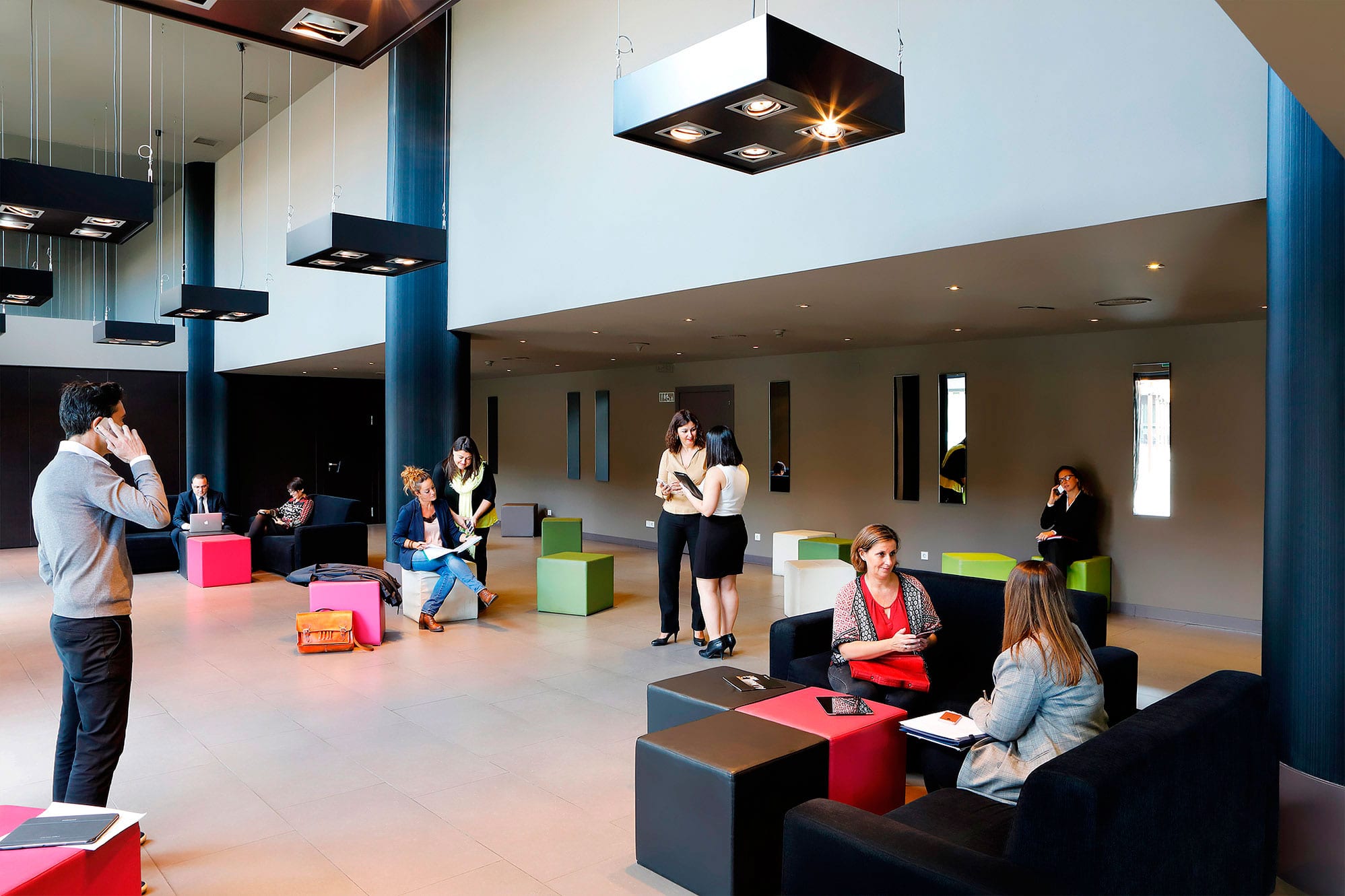 Hotel Alimara is also taking in coronavirus patients, making its 156 rooms available to those in need. The hotel is taking in the overflow of patients from the nearby Hospital Vall d'Hebron.
With the hospital just 500 metres away, the Hotel Alimara Barcelona provides convenience and extra space for the hospital staff and coronavirus patients, helping them meet the demand for care. The hotel has space for families as well as people with reduced mobility, so they can accommodate patients with a variety of needs.
There are so many
hotels in Barcelona, Spain
that are helping during this time, we hope it gives you an idea of how our communities are coming together. Let us know if you've heard of any others that are sharing their resources at this time. We'd love to hear more about all of the great things the Barcelona hospitality industry is doing to fight coronavirus.
De Camino is the new home delivery service from
Terminal 42
, your destination for good food in Barcelona. While we do not know when coronavirus will end and you can come dine with us again at Terminal 42, De Camino is soon opening for business, delivering restaurant-quality food to your door. You can mix and match menus of international-inspired dishes and superb local products to create the perfect meal at home.